Hello, sorry I disappeared for a while, but I'll be back to a regular blogging status sooner than you think!
I'm just swinging by to tell you I've written my
very first blog
for club
Wonky
in Bristol of which I'm a resident DJ.
For my first post I've showcased some of my favourite Swedes, the
Shout Out Louds
.
You can read the article here
and if you happen to be in the neighbourhood, come by to the club!
Until next time xx
Calling all Holly Miranda fans!
Check out this new Livejournal community especially dedicated to her amazingness...
mirandamagic
Big Fun approves! xo
In exactly one week today
Holly Miranda
's debut album
The Magician's Private Library
is officially released. I'm so excited - despite having a digital copy of the release for sometime - I've already pre-ordered my CD and 12" vinyl copies. Having heard the album in it's fully mastered form I can safely say it's going to be high, high up on my best of 2010 list. Usually I can remember how and when I heard about a particular artist, but with Holly, the memory escapes me. All I know is that since discovering Brooklyn based Holly Miranda, I've been eagerly awaiting an official physical release for what seems well over a year. And after she signed to London's
XL Recordings
last year, the wait is - thankfully - almost over.
The Magician's Private Library, produced by TV On The Radio's Dave Sitek, beautifully showcases Holly's master penmanship. Each song weaves a rich tapestry of sound; from rumbling basslines, parping horns (courtesy of Antibalas) and haunting string sections (thanks to Marques Toliver) as well as acoustic and electric guitars, minimal beats, vintage organ and appropriately used samples. Each song is feather light and yet due to the layers and layers of sounds, carries weight about them that makes them memorable, touching and just really... interesting.
Forget stereotypical similarities you may have heard linking Holly Miranda to Cat Power, Feist and the rest. Holly Miranda is very much her own woman, with her own sound. I just wish I could be her jealous girlfriend.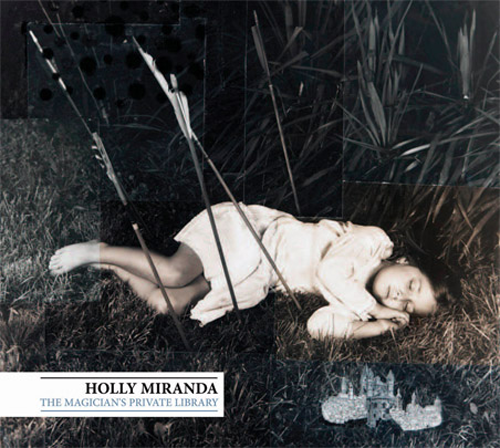 HOLLY MIRANDA

THE MAGICIAN'S PRIVATE LIBRARY
01 / Forest Green Oh Forest Green
02 / Joints
03 / Waves
04 / No One Just Is
05 / Slow Burn Treason
06 / Sweet Dreams
07 / Everytime I Go To Sleep
08 / High Tide
09 / Canvas
10 / Sleep On Fire
Check out Holly on the road in a video by Tim Noakes. The song is 'Slow Burn Treason'.

Download MP3 ♫
Holly Miranda - Waves
Download MP3 ♫
Holly Miranda - No One Just Is
You can see Holly Miranda supporting Tegan & Sara on their
American tour
.
Or get a little magic of your own by
pre-ordering The Magician's Private Library from Amazon
.
Quick catch up on some recent releases...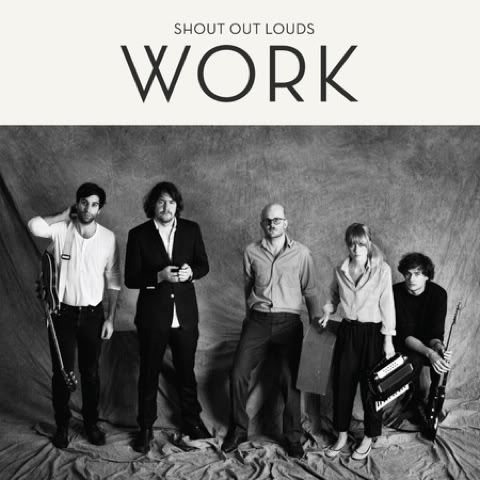 SHOUT OUT LOUDS
-
WORK

Swedish Stockholm sensations the
Shout Out Louds
get to work releasing their third full length studio recording. Shifting the tempo down a gear has made
Work
a slightly more relaxed affair than their debut album
Howl Howl Gaff Gaff
and is more in keeping with the style they went for on their sophomore album
Our Ill Wills
.
Although
Work
is short on rocking anthems, it compensates with punching drums and growing grooves entwined with beautiful string arrangements. Definitely a strong stand alone album which grows with every listen.
Download MP3 ♫
Shout Out Louds - Moon
VAMPIRE WEEKEND
-
CONTRA
In my opinion, popular chic New Yorkers
Vampire Weekend
are overhyped. Their unique brand of indie surf rock was refreshing on their debut
Vampire Weekend
, but has become slightly more annoying on their follow-up
Contra
. Saying that, a couple of songs set themselves apart by being less "in your face" and less "trying hard to be alternative", namely 'Taxi Cab'.
Overall, it deserves a listen. You'll either love it like the majority of hipster kids, or stick with more genuine conterparts such as band
Ra Ra Riot.

Download MP3 ♫
Vampire Weekend - Taxi Cab

LAURA VEIRS
-
JULY FLAME
Backtracking to her roots with more of a gentle country folk feel,
Laura Veirs
'
July Flame
- a collection of mostly downtempo tracks - is layered with delicate guitar parts, fragile harmonies and soothing string arrangements. It's an accessible album which would be perfect for listening to whilst soaking up the sun on a grassy meadow, and may have been a more appropriate release in the height of summer, instead of wintery January.
July Flame
however, is stripped of radio worthy catchy pop/rock she included on previous releases
Year Of Meteors
and
Saltbreakers
.
Simple and quality relaxing folk music, but possibly not the strongest album in her discography.

Download MP3 ♫
Laura Veirs - Wide-Eyed, Legless

Almost 10 years ago when I was at the impressionable age of 16, I heard about an amazing musician who had released one album and then drowned tragically during the making of his second. While on my regular trawl through the shelves of HMV drivel, I came across this album on sale and bought it on a whim. That night I sat in the corner of my darkened room, wrapped in my duvet and stared at the wall while it played. Dramatic though it may sound, my life was forever changed. That album was
Jeff Buckley
,
Grace
.
Since his death, his popularity has constantly grown. His cult status however, remains intact. People who dislike Jeff Buckley seem to be few and far between. His mother has released ongoing albums featuring demos, live, rare or unfinished tracks and covers. His songs have appeared in movie soundtracks and yet rarely seems to get radio play. In ten years,
his
albums are the ones I will always go back to and feel amazed with every listen, just like it was my first. I love his music and poetry so much I even have his lyrics tattooed on my back.
Quite a few people have attempted to cover Jeff Buckley tracks but perhaps a handful have done him even 50% justice. Saying that, here are a some of my favourite attempts...
Click the links to listen, RIGHT CLICK > SAVE TARGET to download mp3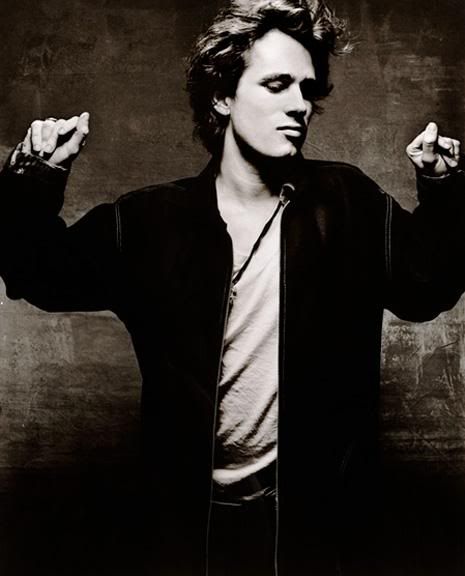 Adem
–
Mojo Pin
Jeff Buckley
–
Mojo Pin
from
Grace
[1994]
Scarlett Johansson
–
Last Goodbye
Jeff Buckley
–
Last Goodbye
from
Grace
[1994] - Also covered by Natalie Merchant
Ane Brun
–
So Real
Jeff Buckley
–
So Real
from
Grace
[1994]
Holly Miranda
–
Lover, You Should've Come Over
Jeff Buckley
–
Lover, You Should've Come Over
from
Grace
[1994] - Also covered by Jamie Cullem / John Mayer / Moska
Bitmap
–
Dream Brother
Jeff Buckley
–
Dream Brother
from
Grace
[1994]
Stephen Fretwell
–
Morning Theft
Jeff Buckley
–
Morning Theft
from
Sketches For My Sweetheart The Drunk
[1998]
Lewis Taylor
– Everybody Here Wants You (
Listen at Last.fm
)
Jeff Buckley
-
Everybody Here Wants You
from
Sketches For My Sweetheart The Drunk
[1998] - Also covered by Kylie Auldist / Big Sir / Matthew Herbert & Dani Siciliano
Other known covers:
'Grace' – King Creosote / FourPlay String Quartet
'Lilac Wine' – Katie Melua / Sarah Slean
'Hallelujah' – Imogen Heap / Rufus Wainwright / Alexandra Burke
'Yard Of Blonde Girls' – Micah P Hinson
'Nightmares By The Sea' – Katatonia
Various Songs - The String Quartet Tribute To Jeff Buckley

Other http:// Wikipedia • Last.fm • Biography